About Our Massage Therapists Walnut Creek CA
Gina Tibbs
Owner Loosenup Bodywork / HHP, Instructor / Therapist / Massage Therapy Practitioner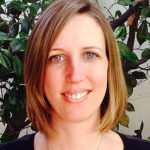 Gina Tibbs, HHP, Instructor / Therapist, is the founder of Loosen up Bodywork. Gina was drawn to this profession after struggling to find permanent solutions for musculoskeletal issues of her own. She has made it her mission is to help people understand how to work with their body to alleviate and avoid acute and chronic pain. She has over 15 years of experience in manual and massage therapies. Her passion is to teach, always learn more and to empower her clients and students with new and old techniques for healing every day.
Gina has worked with wellness centers, day spas, yoga centers, and massage schools. "My goal as a massage therapist is to assist my clients in opening tight, restricted, and overworked muscles to bring balance to the body. I am also a corrective exercise specialist and enjoy developing exercise plans for clients to strengthen and stabilize their bodies."
A contributor and thought leader in the field of pain relief through manual and therapeutic massage technique, she has instructed and trained hundreds of fellow practitioners. As a licensed massage therapist, she takes great delight in not only alleviating pain and inducing a relaxed state for her clients but also in ongoing education on self-care and self-healing.
Placing a great deal of emphasis on continuing education for herself and her staff, Loosen Up Bodywork is able to empower its clients to live balanced lives that emphasize healing and recovery from stress.
Specialties: NeuroMuscular Therapy and Prenatal massage and Postnatal massage.
Michael Cuglietta
CMT / Lead Therapist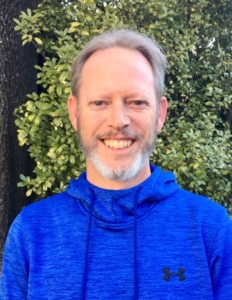 Michael found massage through his own athletic endeavors competing in track and field and trying to qualify for the Olympic Trials in 1996. During this time he discovered the benefits of receiving massage for improving performance and for preventing injuries. Michael is a USATF certificated coach and works with two local high school teams as well as amateur runners needing help with training plans.
Michael is also a Sports/DT Massage Instructor and has considerable knowledge of anatomy and muscle function. He is happy to explain techniques and very helpful in understanding the path to take for better muscle function. Being a running coach and having worked in shoe retail as well, he is able to analyze gait and give advice on running shoes and equipment.
"Massage is an important part of one's routine for peak performance. Whether you are a weekend warrior or a pro athlete, none of us want to suffer through an injury and/or be sidelined from our activity. Reaching for the best range-of-motion and the ability to rely on your muscles' full capacity will save your body, mind and spirit."
Aimee Lee Kupcak
CMT / Therapist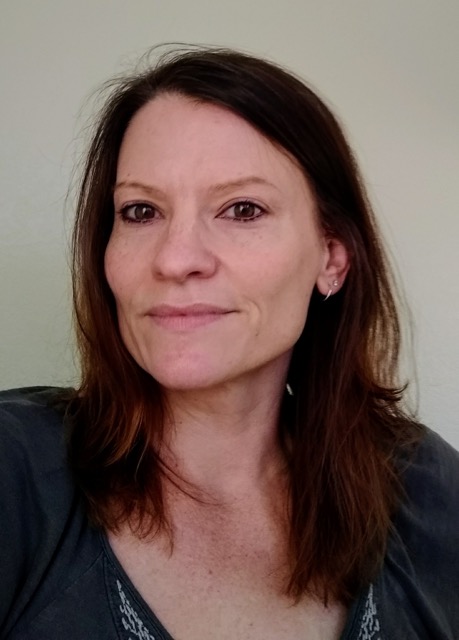 Aimee's primary education came from a 1,000-hour program at the Boulder College of Massage, as well as a 110-hour Lymphatic Drainage program at the Colorado School of Healing Arts in 2006 and 48 hours of training through the Chikly Institute in 2007.
While working at Saint Anthony's level one trauma hospital in Denver Colorado, Aimee realized the specialized training needed to work with oncology patients and acute care in general, was lacking from her education. So, in 2011 she completed a 110-hour oncology program at The Colorado School of Healing Arts which included an internship at Porter Adventist Hospital (Denver Colorado) on the medical floor, radiation, chemotherapy, and an internship at Hospice of Saint John (Lakewood Colorado).
Aimee specializes in treating clients with acute and chronic pain, muscular dysfunction and post-surgical recovery. Some of these issues include; whiplash, sciatica, repetitive stress injuries, migraines, and cosmetic/joint replacement recovery. She has helped thousands to eliminate pain and inflammation, restore muscular function, increase range of motion and decrease fatigue.
Ken Brooks
CMT / Therapist

The body is a combination of many moving parts, systems and tissues working in unison. It's what keeps us going and, unfortunately, what ends up causing us pain and discomfort from time to time.
As an avid biker and half-marathoner, Ken knows how powerful touch can be in healing the body. For him, massage addresses and alleviates the aches and pains he sometimes suffers from—sore muscles, stress and fatigue—that come with sports-related activities and everyday movements.
As a massage therapist, Ken acknowledges these types of issues related to the physical body. In addition, he pays particular attention to the mind and spirit, two very important pieces of the human puzzle. Aligning and balancing all three is key.
Ken uses thoughtfully orchestrated strokes that help relieve stress and tension while restoring calmness. He combines techniques from Swedish, Deep Tissue, Zen Shiatsu, Cranial Sacral, Reiki, and Tui Na modalities during his sessions. As he works, he also listens with his hands to help assess what might work best for his client at that moment. He ends each session with gentle touch points on the scalp and face as well as a full-body final balancing. His intent is that each client leave feeling much better than when they arrived, and that he has addressed any issues they may have had coming in.
Kristina Levchenko
CMT / Therapist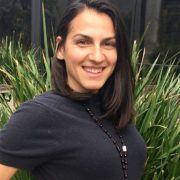 Kristina brings broad experience to us here at Loosen Up. She has studied Psychology, Sociology, and Early Childhood Development prior to massage and therefore her approach to treatment is understanding and effective. She is also trained in Amanae, a type of focused breath that triggers deep emotional release, an incredible technique that sets her apart in the field. Additionally, she is well versed in facilitated stretch and improving function in athletics. Kristina's enthusiasm to bring functionality back to her clients is stellar and noticeable from the beginning.Kristina is a stellar communicator which makes her an extremely effective massage therapist.  At first meeting you can see her enthusiasm to figure out how to get her clients results.  Her work can be focused and strong but she knows how to dial it back for tender tissue.  She is also well versed in stretching for our more athletic clients.
Rachel Wong
CMT / Therapist

Rachel Wong is grounded and mindful, as is her touch. A graduate of the National Holistic Institute's 1350-hour Massage Therapist Certification Program and Advanced Neuromuscular Program, she specializes in soft tissue therapy designed to relieve pain and return injured tissues to normal function. Specific, targeted soft tissue treatment, flexibility stretching and self-care eliminate the causes of most muscular aches and pains. Rachel is also adept at using her intuitive skills and knowledge of anatomy to find and release trigger points and help clients to achieve greater flexibility and strength, increased ease and efficiency of movement, improved posture, and increase energy and vitality. Her massage incorporates Swedish, Deep Tissue, Neuromuscular and Trigger Point Therapy and Sports massage.
Marcial Castillo
CMT / Therapist

Modalities: Swedish, Deep Tissue and Sports, Shiatsu, Acupressure, Esalen, Shamanic and Curanderismo.
Marcial comes to us with a wonderful, wide-ranging mix of knowledge from Western and Eastern massage modalities as well as Native/Latin American Shamanic healing arts. Marcial found massage through his mentors learning the art of Esalen massage. He has lectured at UC Berkeley and the University of Northridge on his experience combining energy work with massage. After an injury to his own back, Marcial began to study ways to heal soft tissue.
He found Mckinnon Massage in Oakland and began specializing in deep tissue and sports massage.
Marcial knew he was meant to work with people and the body and utilizes multiple techniques from all such modalities to bring balance back to "you" your body.
Janel Sanchez
CMT / Therapist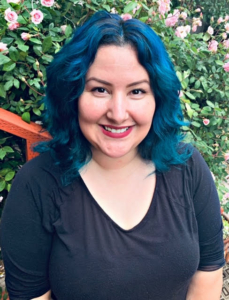 Certified Massage Therapist Janel graduated from McKinnon Body Therapy Center, where she learned a variety of modalities including Oncology, Swedish, Deep Tissue, Sports, Myofascial Release, Cupping and Pre-Natal massage. She studied Lymphatic Drainage giving her extra attention towards fluid build up perfect for those with inflammation due to sprain, strains or post surgery. Her approach is therapeutic, nurturing and goes at the pace of the client. She is devoted to listening to her client's needs, promoting pain relief and maximizing clients' well-being. She sees each session with genuine curiosity and an open mind to get the best results for each individual.
William Freitas
CMT / Therapist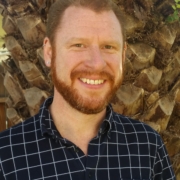 A graduate with honors from National Holistic Institute, William's background in software development honed the problem-solving skills he uses to help clients. With a solid education of the body, its systems, and how it moves, he customizes each session to the client's individual needs. Drawing from a variety of techniques, he helps his clients to reduce pain and stiffness and restoring full range of motion. There is nothing more gratifying at the end of a session than having a client try a motion that was difficult for them and watching their face light up when they realize they can move again.
Caitlynn Wakeman
CMT / Therapist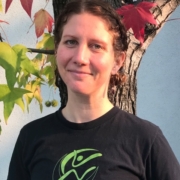 Caitlynn began studying massage in 2015 and graduated from NHI with over 900 hours in various modalities such as Deep Tissue, Swedish, Shiatsu, and Myofascial Release. Originally her bodywork focus was on Energy, Reiki and energy healing through Shamanism and now she combines her very strong intuitive healing ability with an informed clinical touch. Caitlynn also has been an avid hiker and yogi for the last 4 years. These passions play an integral part in her practice. She uses various stretching techniques in her sessions to prevent injury, reduce tension, reeducate the muscles, promote flexibility, and boost athletic performance.
Mitch Pengilly
CMT / Therapist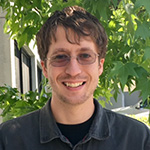 Mitch is a graduate of National Holistic Institute's advanced neuromuscular therapy program, with a strong background in sports and clinical massage. He uses training in a variety of western and eastern modalities to bring an integrated massage approach. His own experiences with injury and chronic pain played a large role in his decision to pursue massage therapy. His healing journey gave him valuable insights into the steps to be taken in coming out of pain, and he effectively applies this knowledge for his clients when performing bodywork. He is always seeking new ways to hone his craft and is highly passionate about easing people's pain. In his free time, he enjoys Muay Thai, bouldering, and hiking.
Trang Phan
CMT / Therapist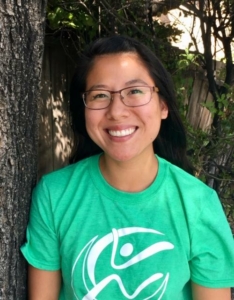 As a marathon runner and rock climber, Trang understands that it is crucial to maintain health and balance of the body for it to perform its best. She earned her bachelor's degree in physiology, from which she gained extensive knowledge in the functions and anatomy of the human body. Coupled with her training from School of Holistic Touch, Trang thoughtfully works with each client to treat both major and minor injuries, prevent future injuries, and restore strength and mobility in order to maximize the functional capacity of the body.
Cole Fraser
CMT / Therapist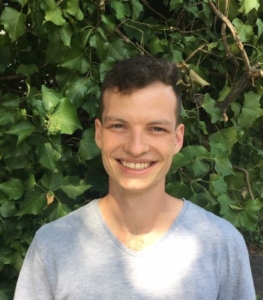 Cole is a massage therapist with a thorough understanding of anatomy. This understanding was spurred on as an athlete in martial arts with a 3rd degree black belt as well as a long distance runner. It was during this time that curiosity and injuries led him to learn ways to reduce wear & tear and increase performance. His formal education began during high school in Northgate's Sports Medicine Program from which he went on to attain his B.S. in Kinesiology & Rehabilitation Sciences at the University of Hawai'i at Manoa. 
Through 500 hours at McKinnon School of Massage, Cole learned to apply much of that formal education to effectively increase range of motion, reduce muscular tension and pain, and pinpoint the source of these limitations. The combination of his expert palpation skills and eagerness to educate his clients helps to achieve their performance and pain management goals.
Savannah Mitchell
CMT / Therapist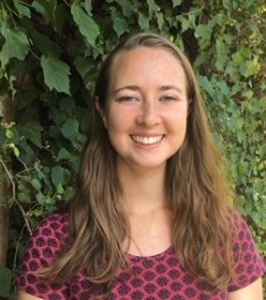 Growing up as a competitive soccer player, Savannah developed a passion for health and exercise that has had a major influence on her career as a massage therapist. Alongside her study of massage therapy at Cortiva Institute, she also completed her bachelor's degree in Exercise and Wellness at Brigham Young University. Much of her experience has come from her work in a medical massage office, practicing alongside a chiropractor and other skilled massage therapists to help patients recover from injury and chronic pain. Savannah's broad range of bodywork skills, coupled with a strong knowledge of physical fitness, have helped her understand how to treat different ailments. Swedish, Deep Tissue, Trigger Point, Sports, and Structural Bodywork are modalities she uses to get effective results. She enjoys helping people heal so they can perform at the best of their ability – whether that be excelling in sports or completing daily activities and hobbies pain-free. Massage, combined with strengthening correct muscles, is what she believes is the key to stimulating our bodies to heal, reducing pain and increasing quality of life dramatically. "First move well, then move often."