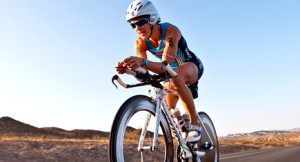 Sports massage recharges your worn out muscles and improves athletic performance.
Utilizing a variety of techniques, a sports massage therapist customizes treatment sessions to match your athletic training demands. Should you have an event within 48 hours of your scheduled session, your therapist may use some circulatory massage and passive joint mobilization to make sure you have the range of motion you will need to avoid injury at your event. During your slower training times, your therapist may utilize more rehabilitative techniques to bring your body back from being worn down after more intense training periods.
Benefits of Sports massage:
Decreased risk of injury
Increased range of motion
Improved circulation
Improved athletic performance
Loosen Up Bodywork specializes and practices myofacial release which can also lead to improved athletic performance. Read more about myofacial release.
The use of a foam roller after a workout or event can be effective for myofacial release. Download free exercise sheets on our Foam Roller post.