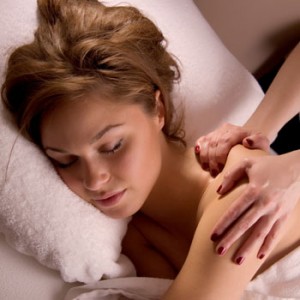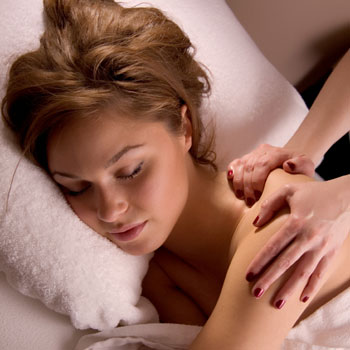 Who better deserves and needs a great massage than a mother-to-be?
Pregnancy can be a very stressful time in a woman's life, on the physical level as well as on the emotional. Prenatal massage is beneficial for both the body and the mind by increasing the blood and lymph circulation, relaxing the body and easing the mind.
Prenatal massage relieves common pregnancy symptoms including muscle cramps, spasms and myofascial pain of the lower back, neck, shoulders, hips and legs, swelling of the extremities (arms, hands, legs and feet), sleep difficulties and the psychological turmoil (stress, anxiety, fear and restlessness).
Many independent studies have conclusively shown that the positively beneficial effects of massage therapy during pregnancy also benefit the growing child in the mother's womb as well as resulting in an easier labor and in a less painful delivery.
What is the difference between Pregnancy Massage and any other massage?
Well, there are a number of very important differences which should not be overlooked. And due to those differences, therapists who perform massage therapy on pregnant women must be specially trained and certified accordingly, and they must always take those extra few precautionary measures:
Pregnancy Massage should not be performed until the first trimester of the pregnancy has been concluded because the increased blood circulation may lead to dizziness and a worsening of the existing morning sickness symptoms.

Positioning of the pregnant woman is detrimental to her safety and the safety of the child she is carrying. The pregnant woman should lie on her side and switch sides in midsession to make both her hips available for the massage treatment. A wide variety of pillows (body pillows and extra padding pillows) set in a few strategic places under the pregnant womans body can greatly add to her comfort.

Important safety measures: The pregnant woman must never lie directly on her belly and the flat, horizontal table with the hole for the belly must never be used as it inflicts too much stress on her lower back.

There are certain parts of the pregnant woman's body that must never be massaged or pressed; both sides of the ankles as well as the webbing between the thumbs and the index fingers are pressure points that can induce early labor when exposed to sustained pressure.
For the great majority of the time, Pregnancy Massages are perfectly safe and much advised. However under certain very specific conditions Pregnancy Massages should not be attempted without consulting a medical specialist and those conditions may be: women who are at risk of preterm labor and women with blood clots or related blood clotting disorders.
---
Loosen Up Bodywork has two massage therapists specializing in prenatal massage. Call (925) 289-9750 to schedule your appointment or order a gift certificate or book a prenatal massage appointment online.
https://loosenupbodywork.com/wp-content/uploads/2015/04/Loosen-Up-Logo-Header.jpg
0
0
Walnut Creek Massage
https://loosenupbodywork.com/wp-content/uploads/2015/04/Loosen-Up-Logo-Header.jpg
Walnut Creek Massage
2012-01-11 08:13:37
2012-01-16 17:23:10
What is Prenatal Massage?