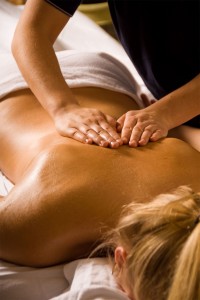 Massage is the perfect gift to give yourself for the holidays. Receiving a massage is a great strategy for holiday survival to lower your blood pressure and help you endure the jam-packed stores.
Hitting the ice skating rink? Enhance your athletic performance as you display your Olympian ice skating talent. Massage can also help treat your injury after that athletic performance.
Visitors staying over? Give yourself the gift of peace and quiet when you have all the relatives in your home.
Visiting others? Relieve overused muscles from holiday travel.
Partying it up? Increase your joint flexibility to demonstrate your macarena expertise at the company party.
Trying to not get sick? Stimulate your lymphatic system, the body's natural defense against disease, to decrease the chances of getting sick during the holidays.
Stressed out? Massage can help you sleep extra peacefully.
SAD with Seasonal Affective Disorder? If you are feeling the holiday blues a massage may assist in alleviating depression.
For all of these reasons it may be the most thoughtful gift you can give a loved one as well. It is the gift that keeps on giving. This season, don't overlook yourself, give to yourself, and let us give to you. Happy Holidays!
https://loosenupbodywork.com/wp-content/uploads/2015/04/Loosen-Up-Logo-Header.jpg
0
0
Walnut Creek Massage
https://loosenupbodywork.com/wp-content/uploads/2015/04/Loosen-Up-Logo-Header.jpg
Walnut Creek Massage
2011-12-08 16:17:52
2014-06-28 21:07:23
Massage - The Perfect Gift for Yourself