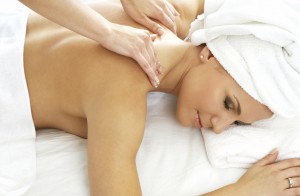 If you have pain or discomfort in your neck and shoulders, try these tips at work to reduce pain and prevent possible injury. Try these out and see which ones you like. Then focus on those for a week or two until they become habit. After mastering those, you may want to add another "good" habit.
1. The keyboard should be close enough to you that you don't have to stretch forward to reach the keys.
2. Avoid reaching far forward or twisting behind you to reach for things. Stand up, or turn and move close to the article you need.
3. Your mouse should be close to the keyboard where you don't have to reach to use it.
4. Keep your upper arms close to your sides, hanging straight down. Let your shoulders remain relaxed, not rigid.
5. Keep your head aligned with your spine. Relax your neck and imagine your head floating toward the ceiling.
6. Don't forget to take frequent rest and stretching breaks.
https://loosenupbodywork.com/wp-content/uploads/2015/04/Loosen-Up-Logo-Header.jpg
0
0
Walnut Creek Massage
https://loosenupbodywork.com/wp-content/uploads/2015/04/Loosen-Up-Logo-Header.jpg
Walnut Creek Massage
2011-11-09 08:31:02
2011-12-08 16:52:49
Tips to Save Your Neck and Shoulders