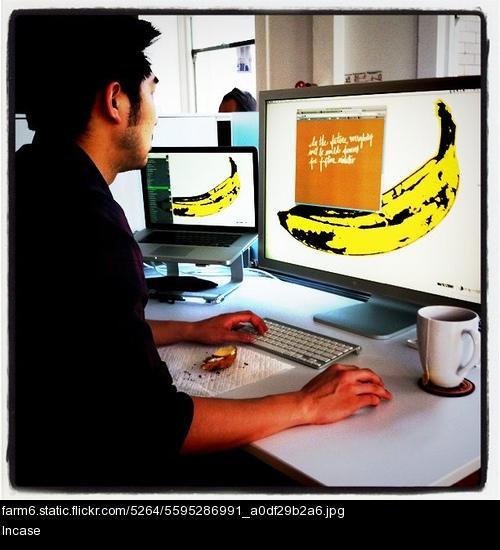 1. Consider eliminating some of the repetitiveness of your work.

Can you rotate jobs with your fellow workers? Combined with better workplace design, this can allow you to engage different muscle groups than just your typing muscles.
Cut back your computer time if possible. This may mean reducing your recreational computer usage.
2. Don't overlook stretching.
Take breaks to move and stretch every hour or so. Stretch your forearms by bending your wrists forward and
backward and by circling your wrists.
Stretch your neck forward and from side to side. Circle your shoulders forward, up toward your ears and back.
3. Take mini-breaks several times an hour.
Stop, let your arms hang to your side and take several full breaths.
4. Keep your arms and hands warm.
Cold muscles and tendons are more at risk for overuse injuries.
5. And, finally, imagine breathing into your arms, neck and shoulders as you work.
Rigidity is not the goal. Instead, focus on staying flexible and relaxed, even as you work.
RESOURCE
Repetitive Strain Injury: A Computer User's Guide. Pascarelli, Emil
M.D., John Wiley and Sons, 1994.
---
Loosen Up Bodywork's
certified massage therapists specialize in deep tissue, sports massage & NMT, to provide the highest quality massage therapy for our clients. Book a
massage appointment at our Pleasant Hill massage studio
online or call (925) 289-9750.
https://loosenupbodywork.com/wp-content/uploads/2010/10/massageroom.jpg
478
640
Walnut Creek Massage
https://loosenupbodywork.com/wp-content/uploads/2015/04/Loosen-Up-Logo-Header.jpg
Walnut Creek Massage
2011-10-05 08:59:40
2011-10-05 08:59:40
Tips for Relieving Joint & Muscle Pain & Stiffness at Your Desk