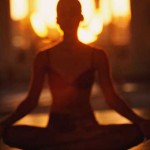 You can get more out of your massage if you participate in managing your stress
in between sessions. Here are some things to try.
• Set aside time to talk to your family and friends about your concerns.
• Practice focused relaxation. Sit comfortably, noticing where you feel
discomfort. Breathe slowly into these areas.
• Make a list of people and things you are grateful for.
• Set boundaries at work and home.
• Meditate. Take a class or try out a group.
• Bike, jog … or just take a 10 minute walk!
• Dance! Take a ballroom dancing class or just twirl around your living room.
• Massage your aching neck or back.
• Stretch. Ask your massage therapist for some suggestions.
• Take a yoga or tai chi class.
• Have a cup of caffeine-free herbal tea.
• Practice deep, full body breathing if you can't sleep.
• If possible, take action to change situations that are troubling you.
• Relieve yourself of responsibilities that don't feel right any longer.
• Try new things, like a new, nutritious and tasty food.
• Assign yourself a time to "fret"—then move on to your day-to-day activities.
• If you feel that stress threatens to overwhelm you, seek a professional
counselor.
• Take a hot bath. Add several drops of essential oils like lavender or ylangylang
for relaxation.
• Try biofeedback.
• Take a painting, writing, or photography class.
• Play racquetball or tennis.
• Take a nap, even if it's only for ten minutes.
• Take your breaks at work. Get outside or do simple stretches for 10 minutes.
• Laugh. Watch comedies and read humorous books.
• Try autosuggestion. Frequently repeat a suggestion to yourself such as "Head
tall" or "Neck relaxed." You don't have to do anything, just say the words.
• Take a warm shower, stretching your neck and shoulders slowly in the heat.
• Brush your hair. Brush from each temple to the base of skull, then down the
center of your head.
• Take a weekend, or even a morning, away from obligations and worries.
• Express your creativity. Write down your memories or grow flowers.
• Try abdominal breathing. Inhale slowly through your nose. Exhale completely,
squeezing the belly tight. Begin by practicing for 5 minutes at a time.
• Soak your feet. Add Epsom salts to a bath or basin of warm water and enjoy!
• Honor a time and space for your own relaxation. Regular massage is a great
way to develop this nurturing habit.
---
Loosen Up Bodywork
provides the highest quality service by educating our clients on how to best utilize our services and products that are available. We have multiple online resources and our phones are answered by our therapists so you can always reach a trained professional to answer your questions.
Our goal is to empower our clients to take charge of their own health and wellbeing. With our therapists vast knowledge in various natural health treatments, we can assist you in finding the best modalities to match your unique body.
Visit our services page to see how we can partner in cultivating health and wellness in to your life @ https://loosenupbodywork.com/services/massage/
https://loosenupbodywork.com/wp-content/uploads/2015/04/Loosen-Up-Logo-Header.jpg
0
0
Walnut Creek Massage
https://loosenupbodywork.com/wp-content/uploads/2015/04/Loosen-Up-Logo-Header.jpg
Walnut Creek Massage
2011-08-01 12:26:43
2011-08-01 12:26:43
Stress Busters