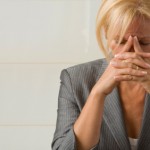 These are healthful tips for better managing your stress levels.
1. Jog, swim, or bike. Exercise increases the flow of endorphins, natural pain relievers that are responsible for what is called "the runner's high." In addition, exercising, if done two to three times a week, will improve your circulation and help relieve chronic tension and anxiety. You may also find you reap more enjoyment from life!
2. Walk. Simply walking in good shoes with flexible soles can be one of the best forms of exercise. If you can only manage a short walk in the beginning, even ten minutes, remember that any new habit begins with one small step.
3. Stretch frequently. Practicing stretches every hour or two, if done properly, can help relieve muscle tension and even prevent injury. Ask your massage therapist for suggestions.
4. Get regular exposure to outdoor light and fresh air. This can reduce the effects of seasonal affective disorder, and stress in general to lift your spirits!
5. Get a complete physical evaluation to rule out any conditions that may be taking their toll.
6. Ask your physician for recommendations for vitamins and other supplements. Some supplements seem to help increase energy levels and balance hormones and other chemicals in the body.
7. If you feel that stress threatens to overwhelm you, seek a professional counselor.
8. Drink plenty of water. Many of us don't drink enough pure water.
9. Get regular massage to reinforce your ability to let go of stress.
10. Take a yoga or tai chi class. Ask your massage therapist for referrals for qualified instructors.
---
Loosen Up Bodywork
provides the highest quality service by educating our clients on how to best utilize our services and products that are available. We have multiple online resources and our phones are answered by our therapists so you can always reach a trained professional to answer your questions.
Our goal is to empower our clients to take charge of their own health and wellbeing. With our therapists vast knowledge in various natural health treatments, we can assist you in finding the best modalities to match your unique body.
Visit our services page to see how we can partner in cultivating health and wellness in to your life @ https://loosenupbodywork.com/services/massage/
https://loosenupbodywork.com/wp-content/uploads/2015/04/Loosen-Up-Logo-Header.jpg
0
0
Walnut Creek Massage
https://loosenupbodywork.com/wp-content/uploads/2015/04/Loosen-Up-Logo-Header.jpg
Walnut Creek Massage
2011-07-25 09:07:28
2011-07-26 08:59:41
Health Strategies Building Resistance to Stress