Loosen Up Bodywork & Massage is located in the Highland Health and Beauty center on Boulevard Circle in Walnut Creek.
Our massage therapists are nationally certified and have extensive training and experience in deep tissue, sports, and prenatal massage techniques.
We provide the highest quality service & health education to our clients, empowering them to take charge of their own health and well-being.
Your call is answered by our therapists so you can always reach a trained massage professional to answer your questions.
With our massage therapists' vast knowledge in various natural health treatments, we can assist you in finding the best modalities to match your unique body.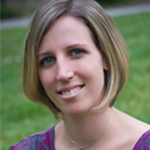 Gina Tibbs
Owner Loosenup Bodywork / HHP, Instructor / Therapist / Massage Therapy Practitioner
Gina Tibbs, HHP, Instructor / Therapist, is the founder of Loosen up Bodywork. Gina was drawn to this profession after struggling to find permanent solutions for musculoskeletal issues of her own. She has made it her mission is to help people understand how to work with their body to alleviate and avoid acute and chronic pain. She has over 14 years of experience in manual and massage therapies. Her passion to teach, always learn more and to empower her clients and students with new and old techniques for healing every day.
Gina has worked with wellness centers, day spas, yoga centers, and massage schools. "My goal as a massage therapist is to assist my clients in opening tight, restricted, and overworked muscles to bring balance to the body. I am also a corrective exercise specialist and enjoy developing exercise plans for clients to strengthen and stabilize their bodies as well."
A contributor and thought leader in the field of pain relief through manual and massage therapeutic technique, she has instructed and trained hundreds of fellow practitioners. As a licensed massage therapist, she takes great delight in not only alleviating pain and inducing a relaxed state for her clients but also in ongoing education on self-care and self-healing.
Placing a great deal of emphasis on continuing education for herself and her staff, Loosen Up Body Works is able to empower its clients to live balanced lives that emphasize healing and recovery from stress.
Specialties: NeuroMuscular Therapy and Prenatal massage and Postnatal massage.
Loosen Up Bodywork 94595