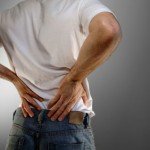 The purpose of tracking pain and other symptoms is to better understand the pattern of your symptoms and the results of your activities, such as pain and stress.
Things you can track that you may find helpful are:treatment sessions and effects, pain levels, mood changes, what causes you stress, and what helps you feel better.
This will get you started tracking your symptoms. Complete it once a week for 3 or 4 weeks in a row. Then compare and share the results with your massage therapist and any other practitioners who you are seeing for pain reduction.
1. Draw a simple picture of a body figure and mark where you feel pain now and/or have felt pain since your last massage.
2. Do you often feel pain in this area?
3. On a pain scale of 1 to 10, how do you rate your pain? (One is no pain, ten is extreme pain.)
4. How do you describe your pain (dull, nagging, driving, pins and needles, stabbing, etc.)?
5. What activities bring on pain?
6. What have you noticed reduces your pain?
7. What other kinds of stress or discomfort are you feeling?
8. What have you noticed makes your symptoms worse/better?
9. Was your pain and stress significantly better after your last massage session?
10. What has your activity level been since the last massage?
11. How do you feel after exercising?
12. How do you feel after working?
13. What other types of treatment have you had for your pain/stress since your last massage? Did they help?
---
Loosen Up Bodywork
provides the highest quality service by educating our clients on how to best utilize our services and products that are available. We have multiple online resources and our phones are answered by our therapists so you can always reach a trained professional to answer your questions.
Our goal is to empower our clients to take charge of their own health and wellbeing. With our therapists vast knowledge in various natural health treatments, we can assist you in finding the best modalities to match your unique body.
Visit our services page to see how we can partner in cultivating health and wellness in to your life @ http://loosenupbodywork.com/services/massage/
http://loosenupbodywork.com/wp-content/uploads/2015/04/Loosen-Up-Logo-Header.jpg
0
0
Walnut Creek Massage
http://loosenupbodywork.com/wp-content/uploads/2015/04/Loosen-Up-Logo-Header.jpg
Walnut Creek Massage
2011-07-23 08:30:09
2011-09-20 16:57:17
Pain, Activity, and Treatment Log